Video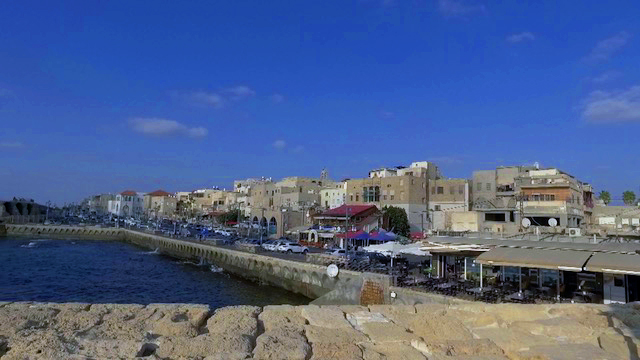 cmc-terrasanta.com
In the Holy Land, Acre is remembered, particularly because it is the place where the saint visited between 1219 and 1220. A millenary city incessantly inhabited by many peoples over
[...]
cmc-terrasanta.com
Many lawyers and judges took part in the 8th Canon Law conference in Jordan on July 24, 2019. The conference aim was to strengthen the sacrament of marriage and support
[...]
cmc-terrasanta.com
Rising to 588 meters above sea level, Mount Tabor stands proudly alone on the plain of Esdraelon, in southern Galilee, a few miles from Nazareth.
[...]
cmc-terrasanta.com
This week: the feast of Mary Magdalene, the increased number of pilgrims in the Holy Land, the feast of the Maronite Saint Charbel, the eighth annual conference on canon law
[...]
cmc-terrasanta.com
At Al Kasarat, a Bedouin village between Jerusalem and Jericho, there are Combonian nuns like Azezet who make a decisive and faithful contribution over time.
[...]
cmc-terrasanta.com
Towards "Canon Law Continuous Education" within the marriage, its problem, its provisions and Canon Law procedures. This is the title of the conference organized by the Ecclesiastical Tribunal of the
[...]
cmc-terrasanta.com
The number of people visiting the Holy Land keeps growing. They are tourists, pilgrims, faithful of different religions. In addition to visiting the Holy Places, organised pilgrimages are also including
[...]
cmc-terrasanta.com
Many Christians, not only Maronites of the Holy Land came to Isefiya, Mount Carmel and Bethlehem to celebrate Saint Charbel, a very popular Saint in the Middle East.
[...]
cmc-terrasanta.com
In the Holy Land, there are places that refer to Mary Magdalene, one of which is inside the Basilica of the Holy Sepulchre, where the encounter between Mary Magdalene and
[...]
cmc-terrasanta.com
This week: The Custody of the Holy Land gathered in Chapter, the feast of the dedication of the Holy Sepulchre, the devotion to Our Lady of Mount Carmel in Haifa,
[...]