english
cmc-terrasanta.com
Homily Chrism Mass – Jerusalem 2020
[...]
custodia.org
The new digital exhibition entitled "The Printer's Small Library. Books, Reference Works, and Handbooks on the Shelf of the Franciscan Printing Press in Jerusalem" will be online on the site of the Custodial
[...]
edizioniterrasanta.it
Racconti e descrizioni si snodano attraverso i cinque continenti fino alla geografia delle terre misteriose della fantasia.
[...]
cmc-terrasanta.com
From this small plot of land to the Last Supper there are only a handful of meters. This extreme proximity to the place where the Last Supper took place is
[...]
custodia.org
Fr. Victor Ata Komi ATSOUTSE   TOGO, PROVINCIA DEL VERBO INCARNATO  Commissario di Terra Santa Fraternité Saint François d'Assise d'Adidogomé  BP 8630 Lomé – TOGO  Telefono:    +228. 91 38 72
[...]
proterrasancta.org
Father Bahjat from Damascus does not gild the pill: the situation in Syria is very serious. The tones are alarming: "I can say without exaggeration that today we have left
[...]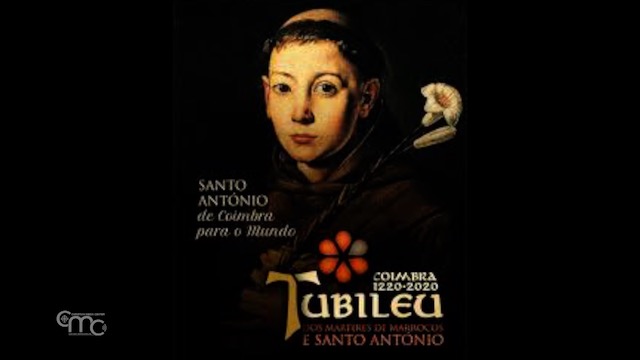 cmc-terrasanta.com
From Coimbra to the whole world: devotion to St. Anthony. In Jerusalem, on June 13, the Custody of the Holy Land celebrated its Patron Saint.
[...]
proterrasancta.org
To know episodes, anecdotes, traditions and chronicles of a centuries-old history such as that of the Custody of the Holy Land the right person to turn to is certainly Father
[...]
cmc-terrasanta.com
This week: the Solemnity of Corpus Christi in the Basilica of the Holy Sepulchre; the Christians of Jericho and the consequences of the coronavirus in the oldest city in the
[...]
cmc-terrasanta.com
The feast of Corpus Christi in the Basilica of the Holy Sepulchre in Jerusalem: the numerous moments of prayer that accompanied it are the first solemn celebrations after the reopening
[...]