english
cmc-terrasanta.com
Palm Sunday Celebration presided over by HE Mgr. Giacinto-Boulos Marcuzzo, Latin Patriarchal Vicar for Jerusalem, in the Latin Patriarchate Co-Cathedral, in Jerusalem. The Celebration was in Arabic.
[...]
proterrasancta.org
I write from a very special, privileged place. A large terrace, I'd say… white. A rectangle bordered by massive stone walls, about one and a half meters high. Without even
[...]
cmc-terrasanta.com
Prayer presided over by HE Mgr. Pierbattista Pizzaballa, ofm, Apostolic Administrator of the Latin Patriarchate of Jerusalem, at the Dominus Flevit Shrine, in Jerusalem.
[...]
custodia.org
The Custody of the Holy Land, in the eight nations where it operates, also has some convents in Lebanon, Syria and Jordan. They are the fraternities of what is called
[...]
custodia.org
The 2020 Holy Week will be a very atypical one. The rites of the Easter Triduum will be celebrated without the participation of the faithful. For this reason, the Congregation
[...]
cmc-terrasanta.com
This week: the postponement of the Good Friday Collection, updates from Bethlehem closed for weeks, the initiatives of the parish of Aleppo against the Coronavirus, an in-depth study of the
[...]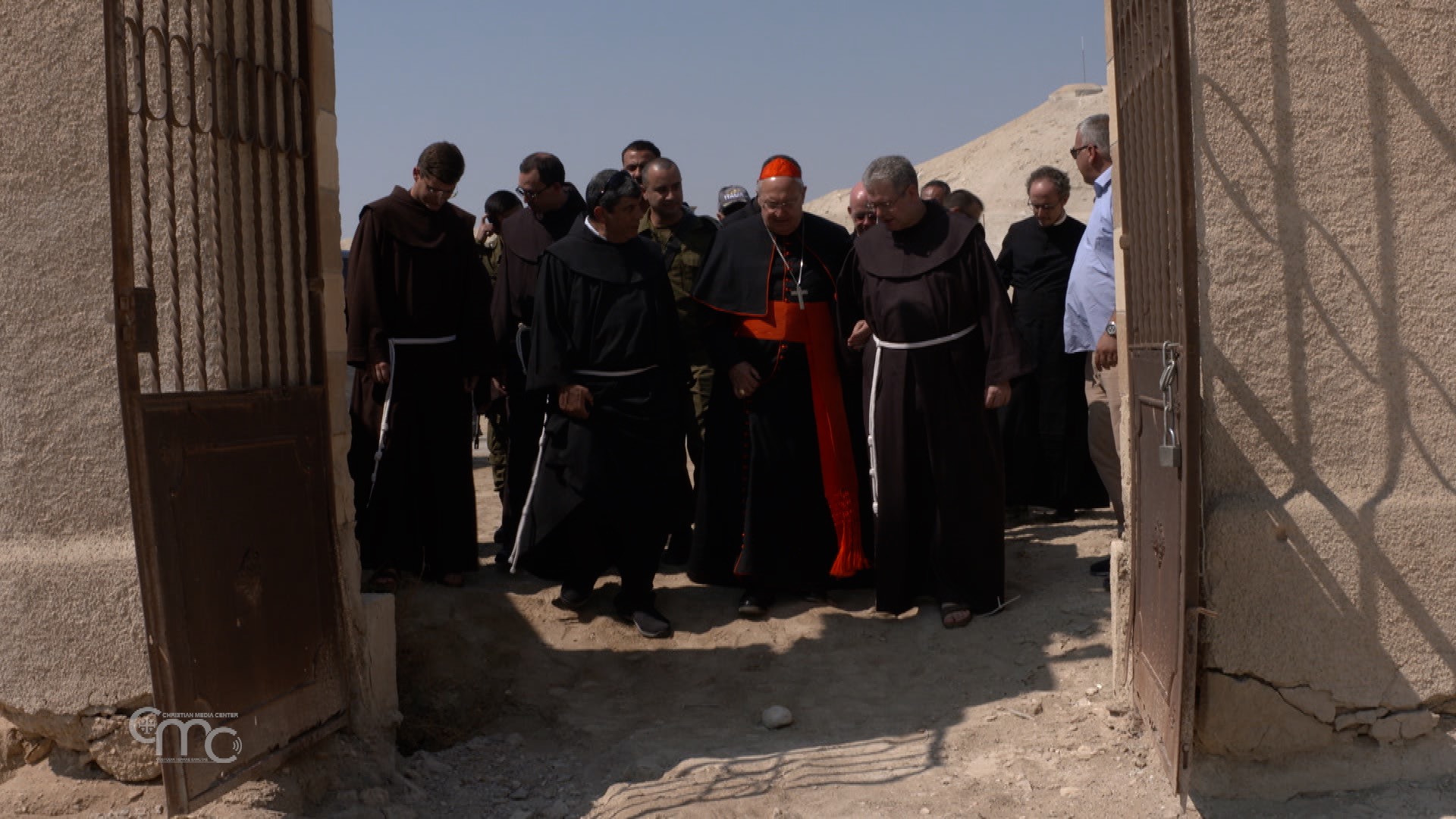 cmc-terrasanta.com
The traditional Good Friday Collection has been postponed to September 13th. The decision follows the measures against the spread of the Coronavirus that will prevent the faithful from participating in
[...]
cmc-terrasanta.com
The Palestinian Health Minister, Dr May Keileh, has announced the recovery of 18 people infected with the Coronavirus in the city of Bethlehem while 115 are still infected. The closure
[...]
edizioniterrasanta.it
I contributi dei partecipanti alla quinta edizione delle Giornate di archeologia, arte e storia del Vicino e Medio Oriente che si sono tenute a Milano dal 9 all'11 maggio 2019.
[...]
custodia.org
We are in front of the Holy Sepulcher in Jerusalem, the holiest place for all Christians in the world, the place where Jesus conquered death by rising on Easter morning.
[...]